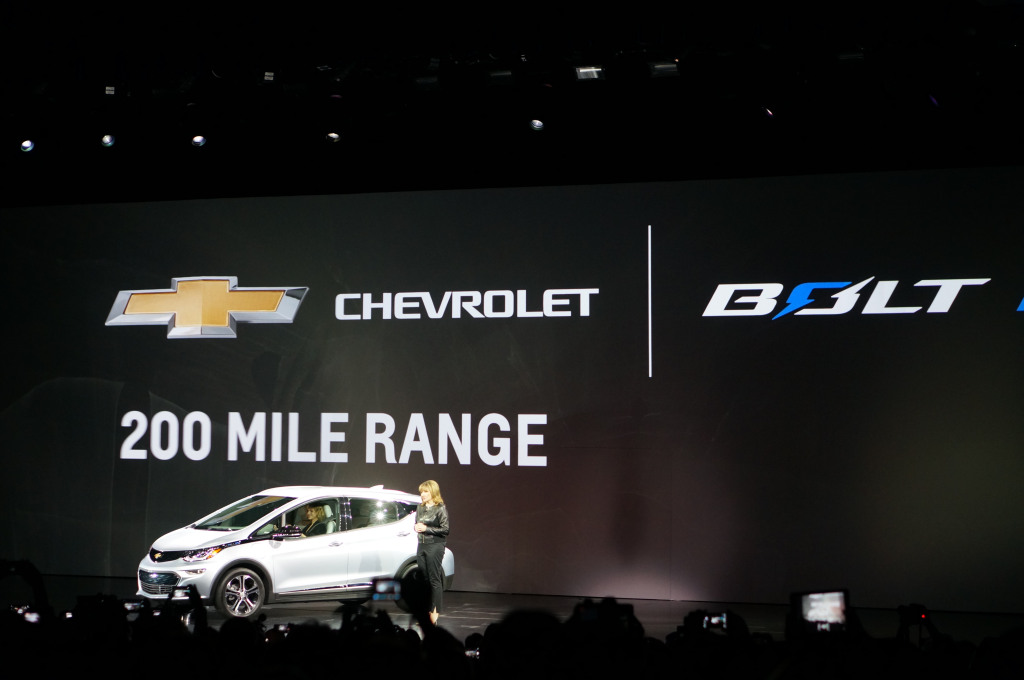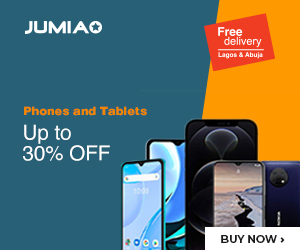 Just as expected, Chevrolet unveiled its new electric automobile, the Chevy Bolt. The much awaited vehicle was unveiled after the company gave its keynote address at CES 2016.
Going at a retail price of $30,000 after all federal tax credits, the car will be sporting a 200-mile range; in addition to that, the car will also be coming with some other features that have made it one of the costliest electric cars around.
Due to its features and specs, the car will be going into stiff competition with other car makers like Nissan and BMW; the Nissan Leaf and BMW i3 do not run 200 miles on a charge, even the future Tesla's low cost cars and Chevy's very own Chevrolet Spark even costs much less than the Bolt and that's why their range is quite less.
Over a year ago, the company had previewed the Chevrolet Bolt and from the preview, we saw that the car will be sporting Chevy's MyLink infotainment system that comes with a 10.2-inch colored touch screen.
The car also comes with a rear camera mirror and a feature called 'surround vision'. The surround vision uses four cameras to give the driver a 360-degree view of what is going on around the car.
The surround vision feature is only active while parking because the company has considered that it will be distracting drivers if the feature is used when driving. The rear camera mirror also works so well that not even the passengers or the seats in the back can obstruct your views.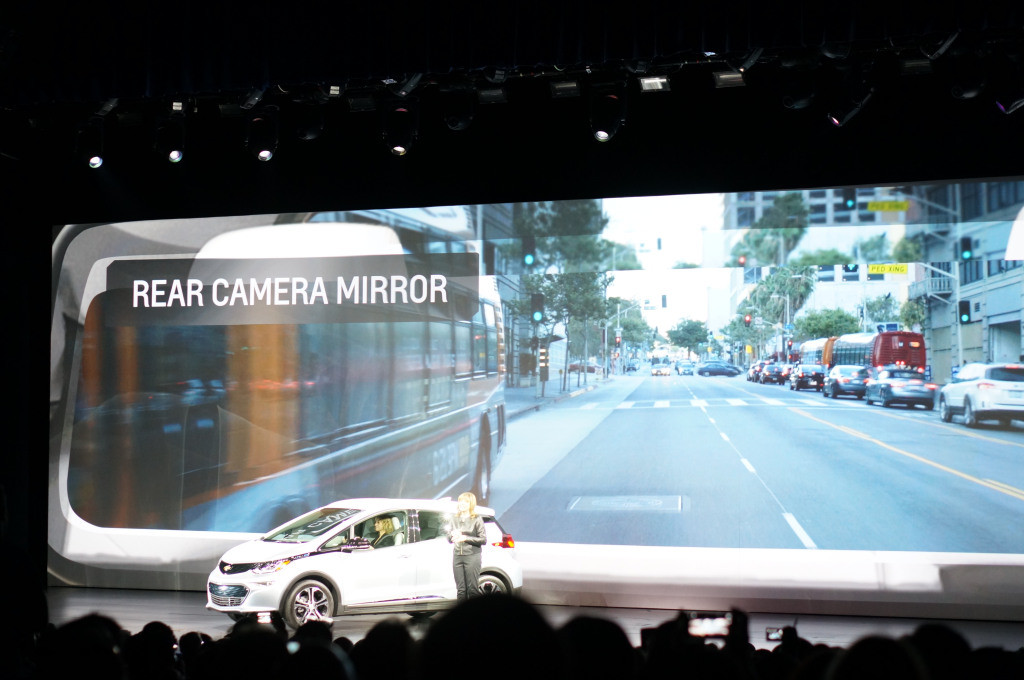 You can also integrate the Chevrolet Bolt with your Smartphone and you will be enjoying a personalized home screen whenever your Smartphone is connected.
The Bolt which also supports a fast-charging mode features a support for Android Auto and Apple Car Play. The company also announced that it will be releasing a mobile app for the drivers in order to be able to know more about their cars on their mobile devices.