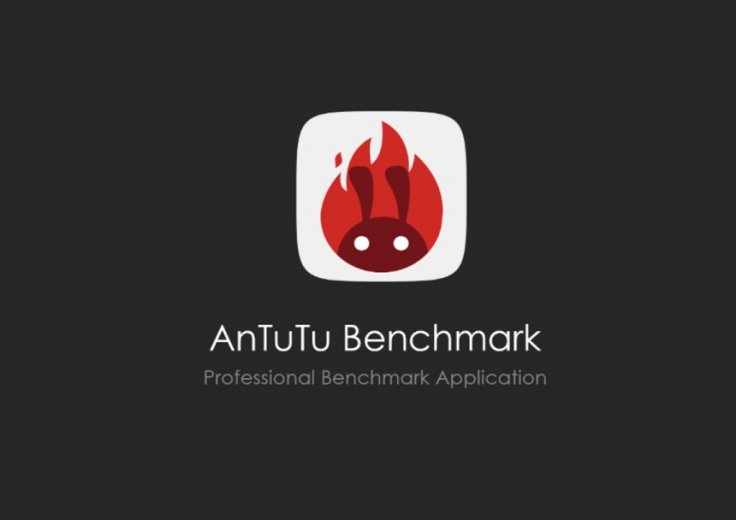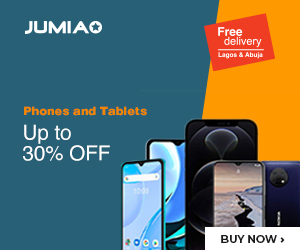 Popular synthetic benchmark for mobile phones AnTuTu has released the fastest smartphones for the first Quarter of the year 2016.
Ever since AnTuTu went cross-platform, it has been releasing quarterly statistics derived from the millions of handsets that go through its benchmarking paces each day.
The iPhone 6s and 6s Plus beat the pack by a large margin in Q1 2015 with their potent A9 chipset.
However in the first Quarter of this year the chairs on the benchmark deck have seemingly been rearranged.
This is due to the introduction of Snapdragon 820 and Exynos 8890 as devices with those chipsets are now occupying the top places in the ranking.
One may think that it would be the Galaxy S7 and S7 edge that have shot their way to the top of the benchmark mountain, but these two handsets are actually vying for second place, while the best performer is Xiaomi's newest Mi 5 powerhouse with a score of 136875.
Although one might not call it a powerhouse as it sports a 5-inch 1080p display, the Xiaomi Mi 5 beats the Quad HD-equipped S7 by a tad with the later scoring 134599.
The third place is still for Apple's A9 in the iPhone 6s, while Meizu Pro 5 followed after Huawei Mate 8.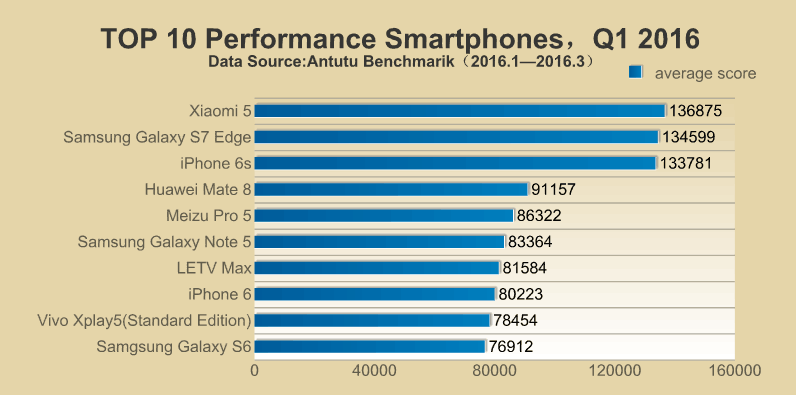 Antutu said data collection time was between 1st of January 2016 to 31st of March, 2016. Smartphones, like the LG G5 and HTC  10 were offically released in April.
So these devices were omitted from the ranking. Antutu also explained that the Le Max Pro did not appear in the ranking because it is yet to go public, saying it was only available for 1000 engineering machines.
In addition, Antutu claims some media may claim that Vivo Xplay5 could get more than 1600000 of Antutu score.
It however said according to its data, "the highest score is 136794, and the average is 130298, with only 18 data item, which could not be counted."