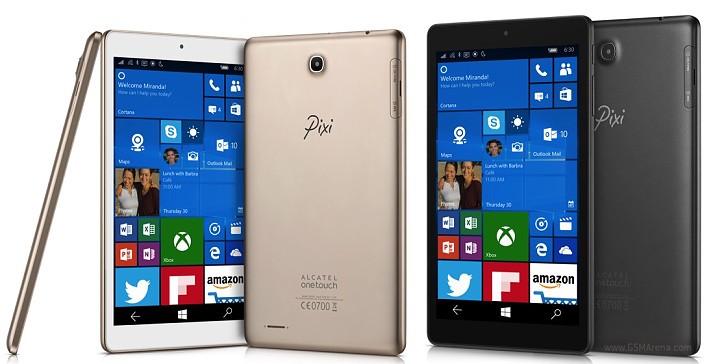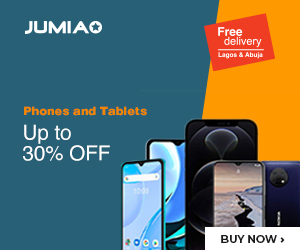 Alcatel is popular worldwide for its wallet-friendly, economical Smartphones. The company has continued its tradition and has revealed five new devices at the CES 2016, on January 6, 2016.
The new devices from Alcatel include an 8-inch Pixi 3 tablet and four next generation Pixi 4 devices.
Alcatel Pixi 3
The latest Alcatel Pixi 3 is a Windows 10 running tablet. The new addition to the Pixi 3 series flaunts an 8 inches IPS display of resolution 1280 x 800 pixels. It is driven by quad-core Snapdragon 210 CPU and is also supported by Adreno 304 GPU for graphics.
The handset flaunts 1GB of RAM and the chip is augmented with 1.3 GHz quad core processor. In addition, the device also backs SIM cards for 3G, 4G LTE and GSM connectivity.
The device sports 32GB inbuilt memory which is expandable via microSD card and bears a 5MP primary and 2MP front snapper. The battery of Alcatel Pixi 3 has been rated at 4060 mAH.
Alcatel Pixi 4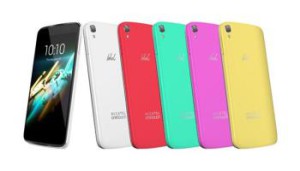 Four new Pixi 4 devices were also revealed by Alcatel at CES 2016. The 3.5-inches Pixi 4 comes with a small HVGA display and is driven by an MT6572M SoC with Cortex A7, dual-core CPU and 512MB of RAM.
The device also supports 2MP primary shooter along with 0.3MP front-facing camera and runs Android 5.1 (Lollipop).
The 4-inch Alcatel Pixi 4 comes with a WVGA display and is powered by MT6580 M SoC. The SoC has a Cortex-A7 clocked at 1.3GHz and flaunts either 1GB or 512MB of RAM along with either 8GB or 4GB of internal storage.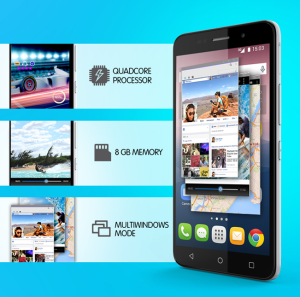 The 6-inches Pixi 4 is the latest phablet from Alcatel and features IPS 720p display. It is driven by Snapdragon 210 chipset with Cortex-A7 clocked at 1.1GHz and embraces 1GB of RAM.
The handset also flaunts 8MP rear and 5MP front camera for selfies.
Last but not the least the 7-inch Pixi 4 tablet offers 1024×600 resolution and is powered by MT8321 SoC that comes with a Cortex-A7 CPU clocked at 1.1GHz and also packs in 1GB of RAM.
In terms of camera, the device sports 2MP rear camera along with 0.3MP front camera and runs Android 6.0 Marshmallow.