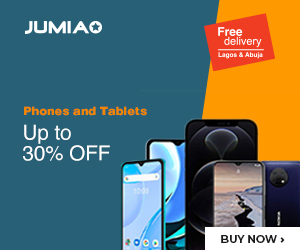 Multinational telecoms company, Airtel, has launched a mouth-watering offer for all new subscribers to the Smartphone Network in Ghana.
The offer which kicked-off on the 1st of November provides new subscribers with a whopping 500% bonus talk time on all top-ups or recharges.
"We are thrilled to launch this exceptional offer for all new subscribers to our network. This is our way of saying welcome to Ghana's most loved telecom brand and market leader in product and digital innovation,"
Airtel's Marketing Director in Ghana, Rosy Fynn said at the launch.
"At Airtel, we are obsessed with providing un-matched product and service offerings to delight our customers – providing them with truly differentiated offerings to meet their every telecom and lifestyle needs,"
she added.
Under the plan all new subscribers enjoy 500% bonus talk time on recharges, with a minimum value of 1 GHC. Out of the 500% bonus, 100% will credited to the main account and the remaining 400% go to subscribers' bonus accounts and can be used for both local and international calls.
The bonus applies to all recharge options used – electronic, with scratch cards or with Airtel Money.
"The bonus does not expire and customers benefit from exciting offers on Airtel such as free Facebook, 50MB free data and sending money to family and friends free of charge using Airtel Money – the most innovative mobile money service. This is indeed the best time to join Airtel – Make Your Change Now,"
Flynn explained.
She also added that existing customers are not left out of the rewards. According to her
"existing customers have an amazing array of offerings such as Too Much packs for their unending conversations, 300% bonus on all recharges and for our Premier customers, exciting offers such as amazing discounts across retail outlets, hotels and access to VIP lounges across 750 airports the world over."

"So whether you're a new customer or an existing customer, you stand to benefit from our un-matched rewards and bonus offerings,"
she concluded.