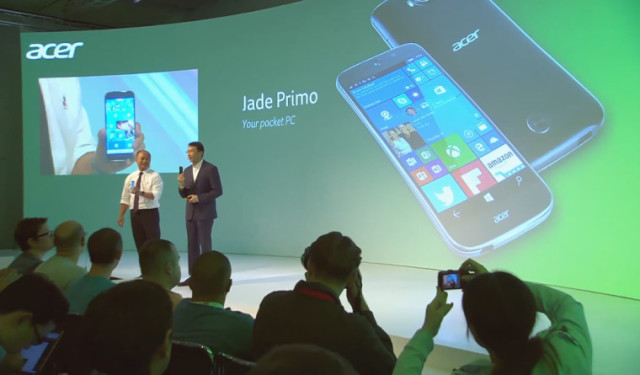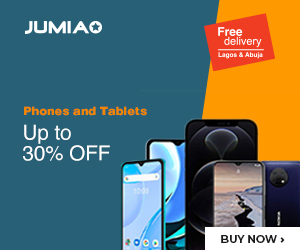 Taiwanese multinational electronics corporation, Acer, is set to launch its first high-end Windows 10 powered smartphone, the Liquid Jade Primo, in December 2015.
Unveiled in partnership with Microsoft, Acer had touted the Jade Primo to be the "pocket PC" and "PC phone."
Two weeks ago the company had announced the arrival of its first Windows 10 powered smartphones, one of which was the Liquid M330, but it was a low-end smartphone.
A PC in A Phone
Jade Primo, the new high-end smartphone according to Acer will ship with a keyboard, a mouse, and a docking station which will allow users to really use it as a PC phone right from out-of-the-box.
It comes with a 5.5-inch full-HD (1080×1920 pixels) AMOLED display and features curves on the edges.
Acer Jade Primo is powered by a 64-bit hexa-core Qualcomm Snapdragon 808 processor and will come with a 3 GB RAM and a 32 GB of internal storage which is expected to be expandable via a microSD slot.
The handset also sports an amazing 21 megapixel rear camera with a LED flash for taking pictures with high quality. It also has a front camera of 8 megapixels which is well equipped for taking selfies.
Acer had unveiled this handset last month and it was the first to have support for Microsoft Continuum, the feature that allows seamless transition from mobile to desktop modes.
According to Acer, the new Jade Primo smartphone will be able to run universal Windows 10 apps.
However the Liquid Jade Primo won't be the first phone in the market to sport this feature as the Lumia 950 and Lumia 950 XL will be released in November and are expected to have the Microsoft Continuum feature.
Acer will launch the Jade Primo in the Philippines in December and the smartphone is expected to go on sale there unlocked for around $410 (81,500 Naira).
The company hasn't announced when this high-end Windows 10 smartphone will be released in other parts of the world, but it's expected to hit the global market early next year.