Renowned U.S phone maker Apple recently announced that it has added a space saving feature to its iOS 9.0.2 operating system and higher. This space saving feature has been tagged "App Slicing".
Also called "App Thinning" by some, this feature is made to reduce the size of the storage space that apps consume in the operating system 9.0.2.
Apple announced that all new devices that will be released after this will come with this feature; and that guarantees all users that they will be able to run on all new operating systems with minimal space requirement for apps.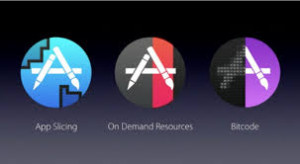 According to the statement release by Apple, the store will be creating and delivering different variants based on specific devices. For example, image resources will be sliced or thinned according to their resolutions or their device capabilities.
In other words, the App Slicing feature allows users to download only the parts of an application that they really need for their devices and that will in effect, save storage spaces for the users. This feature comes into the market as many of the phone makers are coming up with some interesting discoveries, and Apple is ready to steal the heart of device lovers with this new innovation.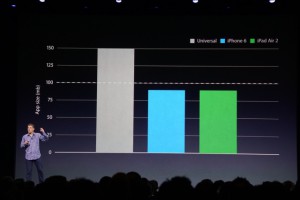 If you are a user with a 16 GB device, surely this feature will prove really beneficial to you because these devices need as much storage space as possible; so it is a welcome development from Apple.
In addition to the android mobile devices that will be having this operating system, the Apple TV will be having these feature on its operating system (tvOS apps), so all who are users of the Apple TV and any new Apple mobile devices will enjoy this feature.
Although many mobile devices will be coming with the iOS 9.0.2 and higher, we cannot denote what plans Apple has for its laptops. If this feature will be available on its other mobile gadgets including its laptop computers, Apple will be solving a need of all who use these devices.