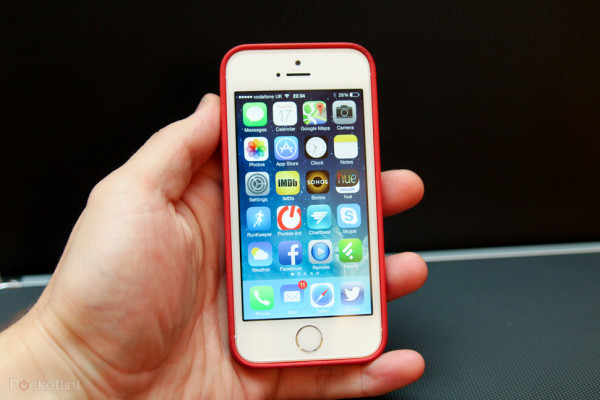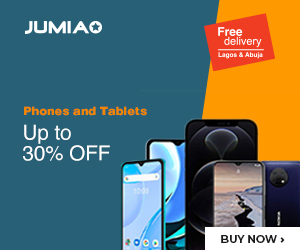 The arguments and discussions about the actual name of Apple's upcoming 4-inch iPhone have been raging for months. Finally, the recently surfaced leaked pictures of the packaging have affirmed that it will certainly be named the iPhone SE.
An image posted to Weibo, a China-based social media website, has revealed the spec sheet for the anticipated device of the American multinational.
The company is speculated to unveil the iPhone SE offering at a highly anticipated event, to be held at the Apple's campus on 21st of March.
According to the unconfirmed data-sheet, the new iPhone will offer a version with 16GB storage, reinforcing earlier reports.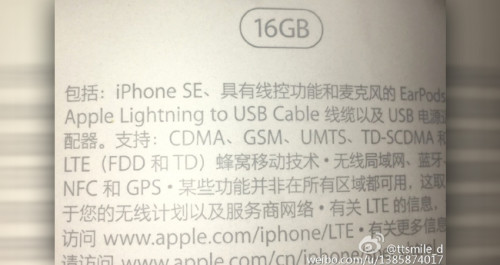 It had previously been speculated that the company was planning to name the new handset as the iPhone 5SE. The attribution to iPhone 5 was based on the close resemblance between the two handsets.
The new iPhone would be modeled densely over the iPhone 5s because of its 4-inch display and stocky build as compared to the iPhone 6S.
However, the recent rumors have hinted at the fact that in terms of design, it could be a fusion of both the devices.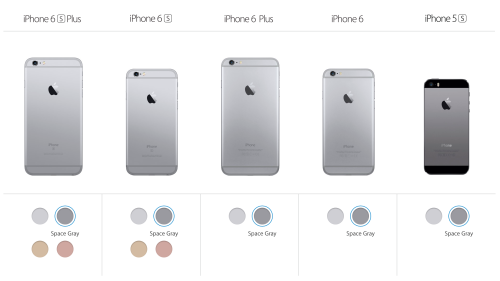 The device is anticipated to be released alongside a smaller version of the iPad Pro.The latest set of designs for Apple's Watch will also be released at the event.
As far as the specs of the forthcoming device are concerned, it will feature a 4-inches display. The handset is expected to be powered by A9 chip.
iPhone 5SE is said to support Apple Pay and is also rumored to sport live photo. However, the 3D touch feature will not be included in the package.
In terms of camera, the iPhone SE will pack in 8MP back snapper. The iPhone SE is rumored to go on retail from Friday, 25th March.