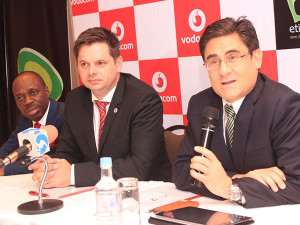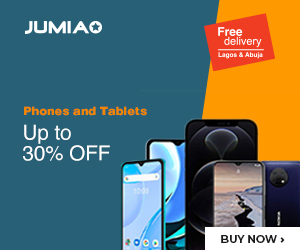 Vodacom Business and Etisalat Nigeria have signed a partnership deal which will help them to deliver superior telecoms services to businesses in Nigeria.
The deal will help Etisalat to able to provide improved enterprise solutions to its customers. It'll also give the firm the ability to offer point to point and point to multi-point connectivity solutions to its customers.
With the deal, Vodacom will now be able to offer business a fuller package of custom-made enterprise class Mobile Services. This is done through its Enterprise Mobile Voice Solution. It helps improve productivity and response time for corporations, especially those with a large number of mobile staff.
Moreover, Vodacom and Etisalat clients will get a single billing under the agreement. Hence, they can bypass the trouble of dealing with multiple service providers.
Matthew Willsher, CEO of Etisalat said companies need to come together in order to be stronger and meet the needs of their clients.
"In the fast paced telecommunication market of today, the successful companies will be those who build the right strategic partnerships to accelerate innovation, growth, and offer customers more value for their money, he said.

"Etisalat is committed to offering quality services both in voice and data, and to continuously provide solutions that help enterprises and startups excel in their businesses. This partnership brings together two outstanding industry leaders, with proven track record of innovation," he added.
Etisalat launched its Enterprise Segment three years ago, and has since then grown its business in the space. The firm has been able to provide fast and stable internet services, cloud services, mobile voice and data solutions among others to multinational and Nigerian corporations.
Its account base spawns major players in the Oil and Gas, Financial, Manufacturing, Power and Govt. sector with a growing presence in the SME sub segment.