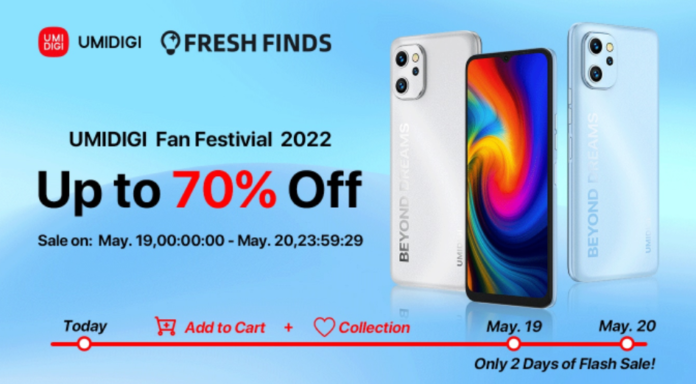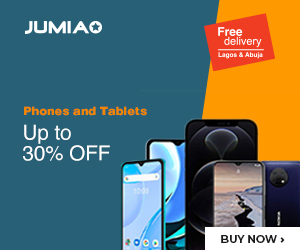 Umidigi Fan Festival will be holding on May 19 and May 20, 2022. This is a great time to buy a smartphone as there will be loads of discounts during the event. The Umidigi Fan Festival on AliExpress is where to be right now, you will be able to see exciting deals on not just Umidigi smartphones, but also smartwatches and earbuds. See Deals.
Umidigi will be unveiling two of its smartphone series during the event, namely the Umidigi F3 series and Umidigi Power 7 series.
The highlight of the Umidigi Fan Festival 2022 will be the premium smartphone in both series. For the F3 series, the Umidigi F3 with 8GB RAM, 128GB Built-in storage, and 48MP triple camera will be on sale for just $179.99. The most compelling deal in the Umidigi Power series is the Umidigi Power 7 Max going for $169.99 with the highlight being the 10000 mAh, but you also get 6GB RAM, 128GB built-in storage, and 48MP Triple Camera.
There will also be deals on other members of the two series. Joining the F3 will be the more affordable Umidigi F3s and Umidigi F3 SE. Similarly, the Power 7 Max will be launched alongside less premium Umidigi Power 7 and Power 7S.
In addition to the unveiled devices, you will also find deals on existing models. The Umidigi A11 Pro Max, one of the most popular smartphones from Umidigi will be on sale as well as, the Umidigi A13 Pro. Both smartphones will be going for an attractive $139.99 during the Umidigi Fan Festival 2022.
The Top of the line Bison GT2 5G and Bison GT2 Pro 5G will go your $299 and $349 respectively during the event.
More Umidigi Fan Festival Deals
There and many more deals will be available during the event. Hurry and secure the deals.
Here are the highlights of the two main devices on offer
AliExpress is the place to be on May 19 and May 20 for the best value on smartphones, earbuds, and smartwatches. For the best deals, Click Here.