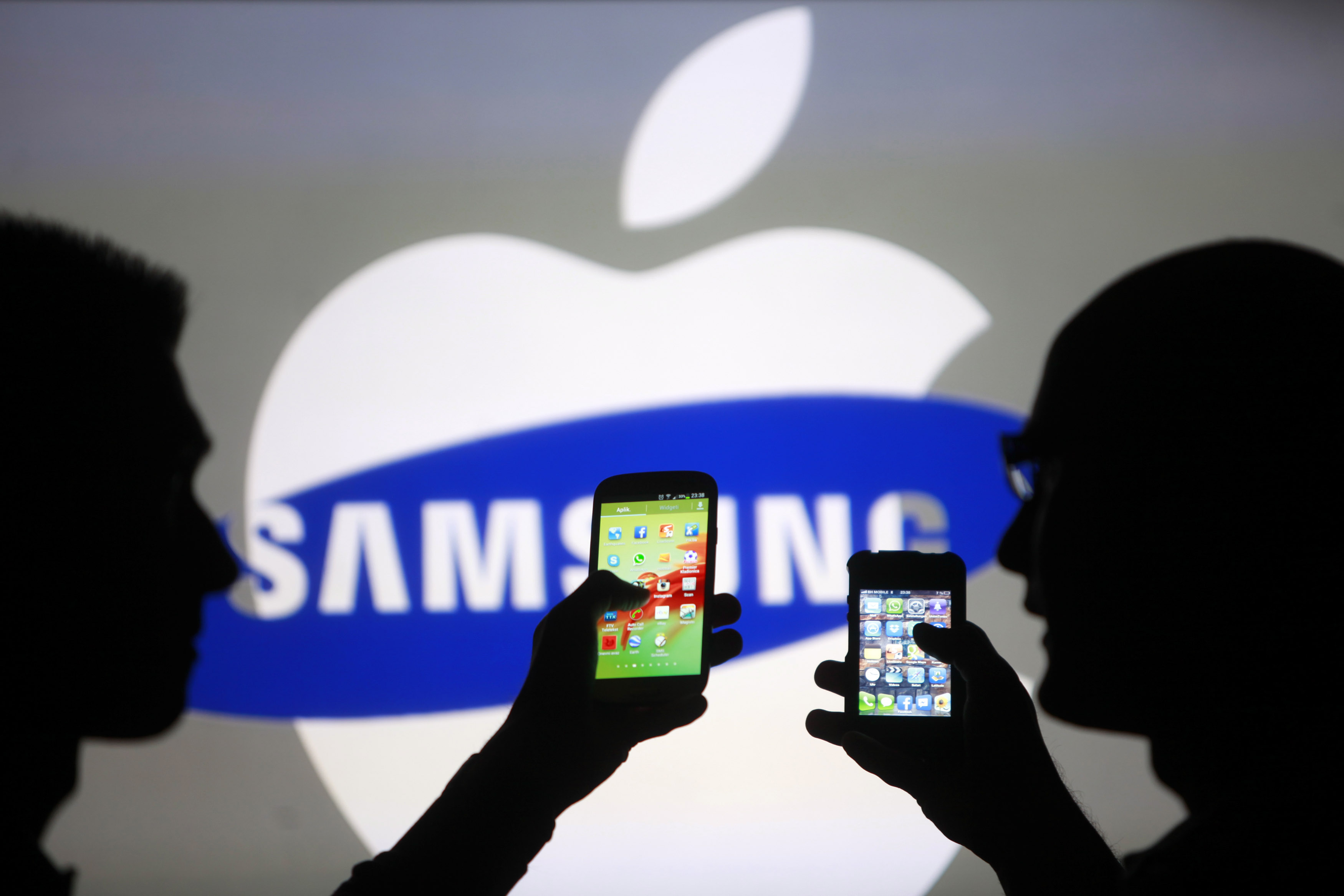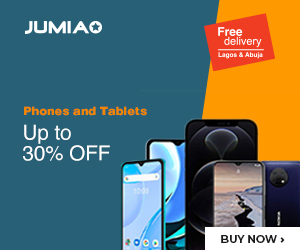 The South Korean electronics giant Samsung grabbed the top Smartphone dealer spot in the last quarter of 2015. The smartphone manufacturer won 21.4% of the market share.
The latest statistics have been revealed by IDC which is a market research firm. The figures show that Samsung market share has enhanced as compared to the previous year. The company managed to capture 20% market share previously.
Samsung dispatched an enormous number of 85.6 million handsets in Q4 last year. The figure was more than the number of shipments the company had reported in the same quarter the year before, i.e. 75.1 million.
Apple retained its second rank and reported the shipment of 74.8million iPhones in the last quarter. Thus, Apple secured 18.7% share of the market. Whereas other companies including Lenovo, Huawei and Xiaomi managed to make it to the list of the top 5 with 5.1%, 8.1% and 4.6% market shares respectively.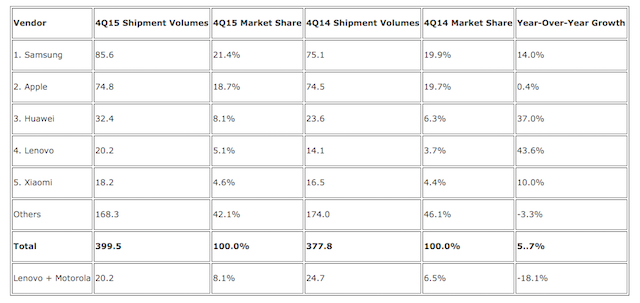 There has been no change in rankings during 2015.
Samsung was still in the lead with approximately 325 million units shipped, whereas Apple with 231.5, Huawei with 106.6, Lenovo with 74.0 and Xiaomi with 70.8 million smartphones shipments made it to the top five. It is evident that Huawei reported the strongest year-on-year growth rate among the leading five. The company seems ready to offer a formidable competition to the top two smartphone vendors, Samsung and Apple.
According to the Senior Research Manager with IDC's Worldwide Quarterly Mobile Quarter, Melissa Chau:
"Usually the conversation in the smartphone market revolves around Samsung and Apple, but Huawei's strong showing for both the quarter and the year speak to how much it has grown as an international brand."
The overall shipments of smartphones in the last year are estimated to be nearly 1.4 billion, up by 10.1% from the previous year.