The South Korean multinational Samsung's popular flagship devices Samsung Galaxy S7 and S7 Edge have been on sale for quite some time now, giving analysts sufficient time to test and comment on the working and functioning of both the handsets.
Thus far, the reception of the device in the tech circles has been quite favourable. The devices have particularly been praised for their performance and design.
The sales and pre-orders analytics depict the success of the device among the smartphone users.
Thus far, the pre-orders as well as the sales of Galaxy S7 and S7 Edge have outpaced all expectations in major Chinese, Indian and European markets.
Various sources have reported that Europe alone has recorded a huge 250% rise in mixed pre-order sales since the release of the Samsung Galaxy S7.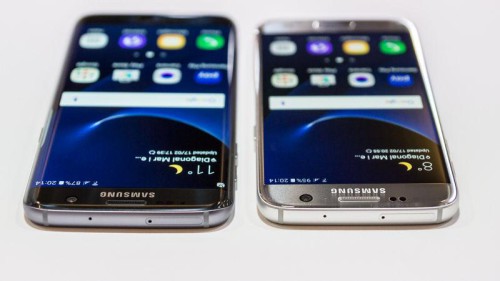 As far as the Chinese market is concerned, Samsung is facing great competition from low-priced local contenders.
Although, Samsung is not leading the Chinese market, the company is presently rated sixth among the smartphone manufacturers, holding a 7.7% share of the market.
Ko Dong-jin, Mobile Chief, Samsung expressed his delight in the sales feedback stating:
"I've gained confidence to do well after checking responses from major retailers and holding meetings with carriers in china."
Ironically, analysts are attributing the triumph of both handsets to apparently smaller features. The return of the microSD card slot and water resistance features are the most popular features thus far.
In addition, the 10% price-cut is also the reason behind the enhanced popularity of the handsets.
Notably, the increased smartphones sales have also led to an increase in the sales of the semiconductor division of Samsung.
The recent reports regarding the substantial early sales of the Samsung Galaxy S7 and S7 Edge have been warmly received by the company while it gears up to launch the next flagship, Galaxy Note 6.