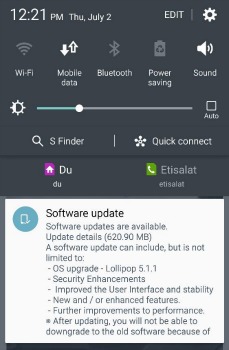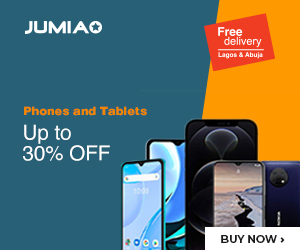 The dual SIM version of the Galaxy S6, the Samsung Galaxy S6 Duos is getting the latest version of Lollipop i.e.  Android 5.1.1.
The Single-Sim model of Galaxy S6 has already been upgraded to the latest Lollipop edition a month ago. The tests on Galaxy S6 Duos reveal that the new Android updates take almost 620 MB of available size on the phone.
If you find it difficult to upgrade to the latest Android version 5.1.1 Lollipop then you may switch to Kies, i.e. the Samsung's Desktop application for its devices and you will be able to enable the new version update.
The new update has initially been released for the Dubai market but is expected to reach other commercial zones soon.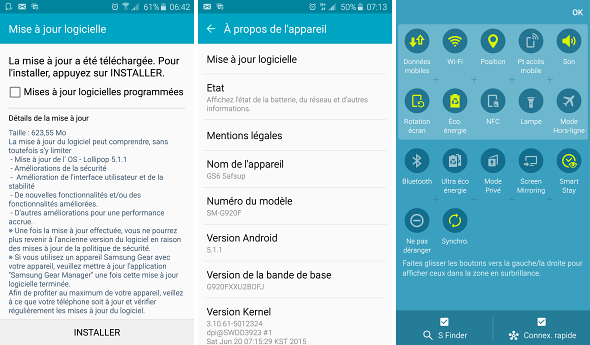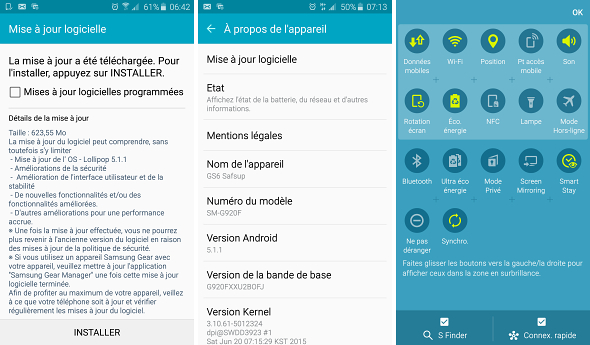 It can be seen in the screenshots that the new version is not just an update bump but it also brings several modifications to your cellphone. Lollipop 5.1.1 gets enhanced security essentials, system stability and improved UI system.
From the perspective of an average user, Samsung Galaxy S6 Duos can be considered one of the best phone especially for its remarkable hardware specs.
However the release of Lollipop 5.1.1 is expected to give some edge to the Samsung Galaxy S6 and may help it restore its fledgling position in the market.
The new version is designed so as to provide a better user interface and support the heavy applications. So one should rather expect additions in apps support than expecting enhanced storage and time capacity.
Still users are concerned about the battery life of the device, making a backup of all the relevant data. Meanwhile, the battery life of Samsung devices remains the most critical issue yet to be resolved by the company.