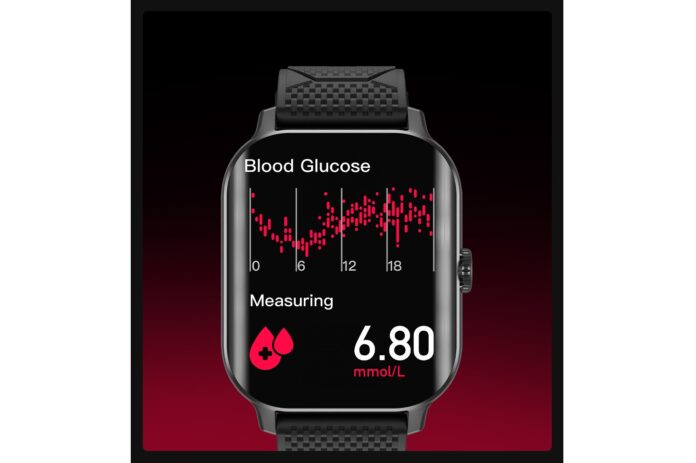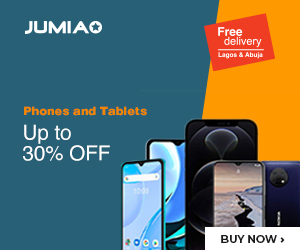 Over the past few years, the smart wearable industry has primarily focused on health monitoring, and Rogbid's innovative Rowatch 4 is no exception. This groundbreaking smartwatch includes a crucial feature: blood glucose monitoring. Monitoring blood glucose levels is essential as it directly reflects conditions like diabetes, which can have a significant impact on overall well-being. With the Rowatch 4's blood glucose monitoring functionality, abnormal levels can be detected early, allowing for timely medical attention.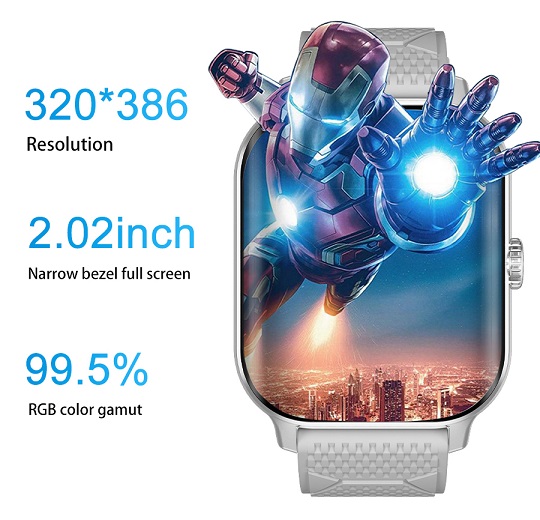 In addition to its health monitoring capabilities, the Rowatch 4 is a stylish smartwatch with a square dial and a rotating crown on the right side. The display features a 2.02-inch curved full screen with an impressive resolution of 320 x 386 pixels. Customize your watch face to suit your style. The smartwatch is also certified with an IP67 rating, making it resistant to dust and water.
Apart from blood sugar monitoring, the Rowatch 4 includes a heart-rate monitor, SpO2 sensor, and blood pressure sensor. It helps you stay mindful of your sleep patterns and stress levels, and offers breathing practice sessions for relaxation. With support for over 100 sports modes, you can embrace a wide range of activities.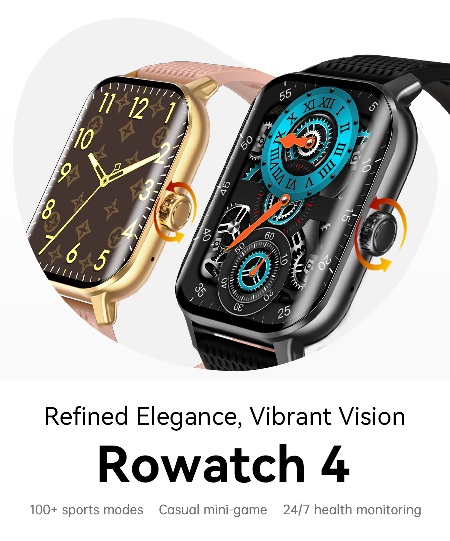 But that's not all, the smartwatch offers Bluetooth calling capabilities and an AI voice assistant. You can easily access call logs and save up to 12 contacts on the device. Enjoy daily reminders, notifications, weather updates, a built-in calendar, and more. With an impressive battery life of up to 4 days, you can depend on the Rowatch 4 for all your daily adventures.
Available at a competitive price of US $29.99 with code: MPZ1B3YSDYF5, limited to 100 units. The Rowatch 4 is available in attractive colors such as Rose Gold, Gray, and Black. Purchase yours now from the Rogbid Official Store and experience the perfect combination of style and functionality in a smartwatch.