Pebble has launched a new version of its smartwatch range, named Pebble Time Round, after the successful voyage of the predecessors Pebble Time and Pebble Time Steel.
The new device features an impressive circular frame rather than the previous square shaped one and much resembles the Moto 360 and Huawei Watch.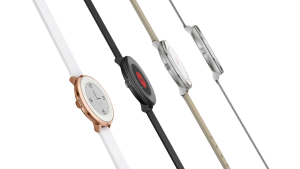 The most awesome feature of Pebble Time Round is that it is much thinner and weighs a mere 28 grams which is almost half the weight of the smallest Apple Watch.
This watch is almost 100 grams lighter than its predecessor that measured a 42mm Round. The Round of the watch is 7.5mm thick that makes it quite thinner, just like a band on your wrist.
Pebble claims this watch to be the smartest, thinnest and lightest of all other smartwatches. The always-on round e-paper display adds much to this watch and it seems quite easy to access the desired option.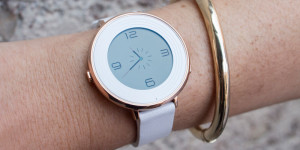 The Pebble Time Round Smartwatch comes in different variants including 14mm and 20mm versions coated with either black, silver or rose color.
Pebble claims that this watch provides a longer power backup that can last for almost two days after just 15 minutes of charging. Analysts think that this feature will make this watch fly higher.
Just like its predecessors, Pebble Time Round will also surface with color e-ink display and will be compatible with Android OS and iOS.
Pebble has also released a new version of SDK for the app developers to design the apps according the shape and requirement of this watch. Along with long power backup, Pebble also claims this watch to be water proof to be used in rainy conditions.
Currently, Time Round is only available at Pebble Official Site and costs just $249 but it will be available at different retailers like Amazon, BestBuy and Target by the start of November this year.