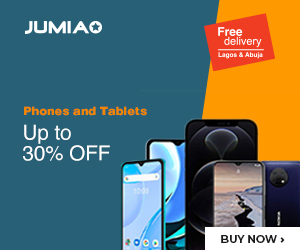 Save money on your monthly electricity bills with MTN Mobile Electricity and enjoy access to noise-free and fume-free electricity for your everyday use with the Lumos Smart Solar System and conveniently pay with your airtime from an MTN line. Here we share MTN Mobile Electricity Price and Subscription Plan.
MTN Mobile Electricity Price, Subscription Plan & Activation codes
| Plan | Price | Activation Code |
| --- | --- | --- |
| 5 Days | 1000 Naira (200 NGN per Day) | SMS 5 to 317 |
| 10 Days | 1800 Naira (180 NGN per Day) | SMS 10 to 317 |
| 30 Days | 4500 Naira (150 NGN per Day) | Text 30 to 317 |
| 90 Days | 12,600 NGN (140 NGN per Day) | SMS 90 to 317 |
| 180 Days | ₦23,400 (130 NGN per Day) | Text 180 to 317 |
| 365 Days | ₦46,720 (128 NGN per Day) | SMS 365 to 317 |
MTN in partnership with Lumos and the Overseas Private Investment Corporation (OPIC) are helping millions of households and businesses across Nigeria save cost on power supply by providing 24/7 solar electricity that is safe, reliable and affordable.
How to Access MTN Mobile Electricity
To access MTN Mobile Electricity, you have to pay a one-time commitment fee of 26,000 Naira. One you pay, you are given the equipment. In the box, you will find the following
80W Solar Panel unit with Cables
300Wh Lumos Solar Home System In-door Unit
USB Mobile Phone Charger
2 x LED Energy Efficient Bulbs
DC to AC converter (60W Inverter)
Easy Self-Installation Mounting Kit
You can then choose any plan that suits your budget. See MTN Mobile Electricity Price section above.
The Lumos Solar Home system is similar to the Azuri Quad launched by the Federal Government and Azuri Tech in January, but is more practical. For difference between the two read this Azuri Quad vs Lumos Smart Solar System.
MTN Mobile Electricity service is available to all MTN subscribers across the country on a lease to own basis and the cost is spread over a 5-year term (1800 paid days). Customers can choose a suitable plan from the plan options (See MTN Mobile Electricity Price section above) and pay for usage in small installments using their MTN mobile phone airtime just the same way they purchase data packages.
Visit any MTN Walk-In centres across the country to connect to uninterrupted and reliable power supply at affordable rate.