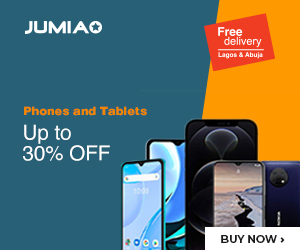 The MTN Solution Space in partnership Jumia has launched an Entrepreneurship Challenge program across over 60 universities in 13 African countries.
The competition is the first of its kind and will bring over 1000 entrepreneurs, students and investors together. It challenges students to develop a unique digital application or smart solution that will solve a tangible problem in Africa.
Applications for the first round of the tournament are already open and will close on 27 March 2016. Aspiring entrepreneurs from participating universities can enter in teams here.
All applications will be judged by campus captains, who are successful entrepreneurs in their respective markets.
Shortlisted teams will then move on to a live pitching phase at their selected universities between 1st  – 8th April 2016.
Five final projects will then be selected to move through to the Semi-Final. This will be announced on 16 April 2016.
The five finalists will attend the Entrepreneurship festival which will be hosted at the University of Cape Town's Graduate School of Business on May 27 2016.
At the festival, they will pitch their businesses to a room of successful entrepreneurs, business leaders, judges, investors and international media, after which a winner will be announced.
The winner of the MTN Entrepreneurship Challenge powered by Jumia will get a cash prize of US $25 000 towards their start-up.
They will also benefit from a year-long partnership with Jumia, where they will be given the opportunity to work from any of JUMIA's offices across Africa.
The winner will also have access to a Facebook Start Program to the value of US $15,000, which includes tools and services needed to build mobile applications.
In addition, they will have the opportunity to work from the MTN Solution Space at the University of Cape Town's Graduate School of Business. The two runners-up will each receive US $5,000 towards their projects.
MTN's Group Chief Digital Officer, Herman Singh, says the company is proud to both sponsor and endorse the initiative.
Head of Communications at Jumia, Bankole Cardoso, says the competition will build a stronger and more sustainable business environment across Africa.
"Its main goal is to boost and fuel African entrepreneurship by enabling young and smart entrepreneurs to kick off with their own projects. The key for us is to give full and adapted support to young talents, from funding to mentorship from experienced entrepreneurs," Bankole said.