Days ago, Microsoft released a version 8.0 of Skype to serve as an upgrade to the "Classic" version (also Skype 7.0) of the messaging and video calling platform which brings on many improvements that promises to enhance overall user experience.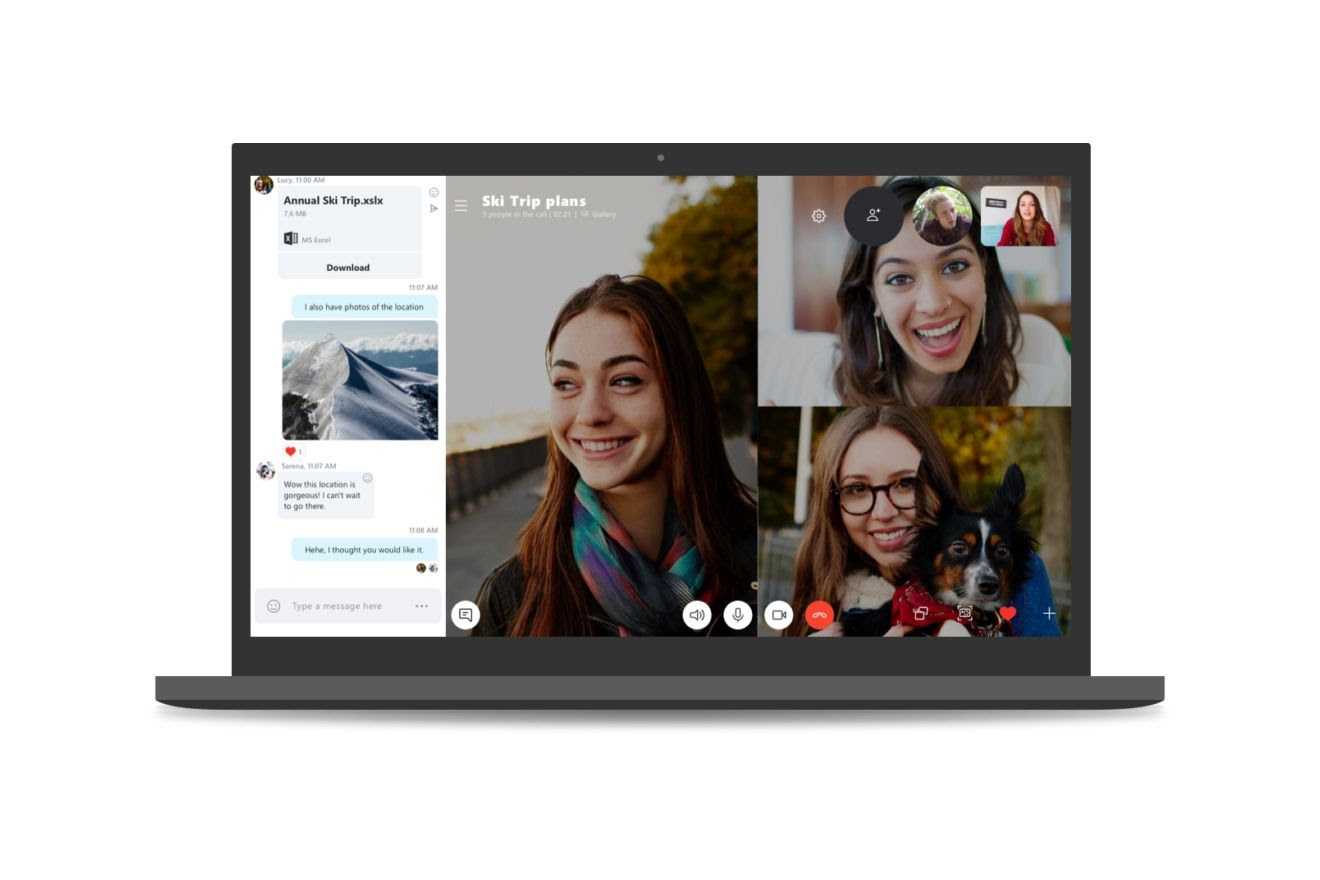 Some of the new introductions on the Skype 8.0 for desktop include free HD video, group video call support for up to 24 users, chat media gallery, call canvas, easy sharing of file via drag and drop (with 300MB limit), new customizable theme, and more.
There is also added support for "@ mentions" aim at improving the way people converse on the platform. The @ mentions serves the purpose of attention-grabbing as you can easily use the feature to direct a message to a particular individual in a group chat.
Simply type the @ symbol followed by their name to trigger a notification for them. You can easily find all your @mentions and get back to people in the notification center.
Microsoft says more features will be added in the future but doesn't say when exactly. According to the official press release statement of the Skype 8.0, the following features are expected:
Group links — works almost the same way WhatsApp group invite link works. Allows group members easily invite or add new participants into a group chat or call.
Read receipts
Private conversation
Profile invite
Support (Skype 8.0) for iPad
Users are urged to upgrade from Skype Classic to Skype 8.0 by September 1 or risk losing access to using the platform.
What did you think of the new features of the Skype 8.0?