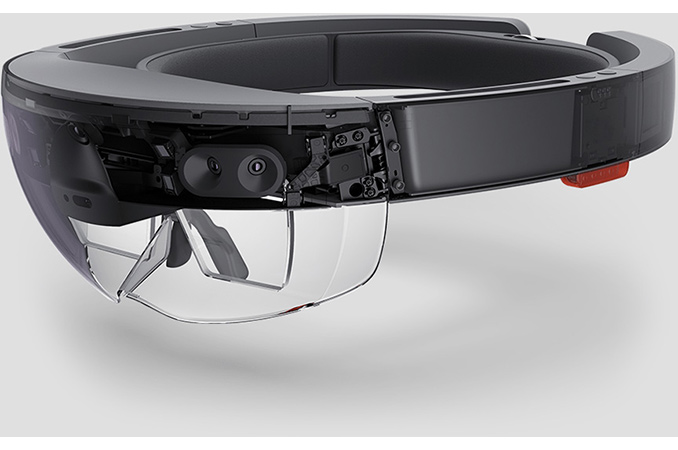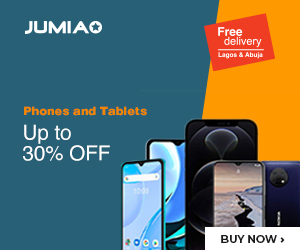 Technology giant, Microsoft has announced via a blog post that pre-orders for the developer version of HoloLens, its new augmented reality headset is now open.
The Microsoft HoloLens is however available via invites at $3,000 (that's about 600,000 Naira) with the first units expected to start shipping on March 30, 2016.
The Microsoft HoloLens is a custom-built wearable personal computer running Windows 10 operating system.
It is based on an undisclosed 32-bit Intel processor and a custom-designed Microsoft holographic processing unit (HPU) that processes data from multiple sensors.
The device sports an impressive list of sensors- there's a 2 MP video camera and an inertial measurement unit (which means, a set of accelerometers, gyroscopes and maybe even a magnetometer).
Microsoft HoloLens also comes with one depth camera, four environment understanding cameras, four microphones, an ambient light sensor as well as mixed reality capture IC.
Since the mixed-reality headset does not use any markers or extra cameras to track movement that are located outside of itself, a sophisticated set of sensors inside it is absolutely required.
The HoloLens can track gaze, understand gestures and voice commands thanks to its sensors and underlying software.
Microsoft's HoloLens is equipped with 2 GB of RAM (1GB for the processor and 1GB for the HPU) as well as 64 GB of NAND flash storage.
The device can connect to the Internet or other devices using Wi-Fi 802.11ac and Bluetooth 4.1 LE wireless technologies.
In addition, the device also comes with a Micro-USB 2.0 port, a 3.5 mm audio jack and a surround sound system.
It can operate for two or three hours on one charge but it's unlikely one wears it around all day. It can also charge while in use.
Additional development tools such as Visual Studio projects and a HoloLens emulator will be released when HoloLens devices start shipping, Microsoft said.
Microsoft at the moment seems to be focusing primarily on enterprises applications for the HoloLens. The company said it has already made progress with a variety of organizations to develop an ecosystem of apps for the device.
"We have introduced new partners like Volvo Cars, Autodesk Fusion 360 and have continued to make progress in our partnerships with Case Western Reserve University and the Cleveland Clinic, Trimble, and NASA," the company said in its blog post.