Microsoft is set to launch Office Suite 2016 next week, most probably on September 22. The software was rumored to initially be offered to professionals and domestic users only.
Julia White, GM of Office 365 Technical Product Management, confirmed the rumors floating around saying:
"You may have heard the rumors but I am happy to confirm that Office 2016 will be broadly available starting on September 22."
Some of the new features include Maths input tool for Word, improved PowerPoint, cloud integration, Excel and a Darker theme. In addition, it also offers easy file sharing, more efficient grammar check and Real Time Presence in Word.
According to Microsoft, more than 1 million users have used Office 2016 on Mac and Windows platform since it was launched on Windows Preview.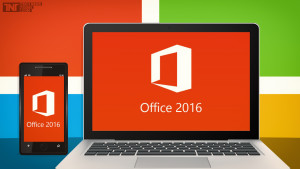 Mobile users can access the utility free while it is being offered at the rate of  £95 to students, office and home consumers.
The recent update is for the existing desktop version instead of Universal suite which is more touch friendly and is available on laptops, phones and tablets.
The desktop version will remain the most powerful and practical version and will smoothly run on older systems as well.
Office 2016 also provides OneDrive Outlook attachments, latest interface, IT tools and multiple user editing. Microsoft is also facilitating users with regular update alerts which will benefit users with advanced security patches and latest specs.