With the intention of improving its XBOOM line of audio products, LG Electronics will be introducing 2 new wireless and smart speakers to the series at the upcoming IFA 2018 expo — a consumer electronics and home appliances trade show which will commence from 31 August in Berlin, Germany.
The upcoming audio products are the LG XBOOM Go and XBOOM AI ThinQ smart speakers.
Designed with user convenience and quality in mind, the LG XBOOM Go is a wireless speaker (the first of its kind) that will adopt Qualcomm's aptX HD support for a lossless 24bit/576kbps hi-res audio streaming experience. The XbooX Go will also come with unmatched quality in terms of clear treble and thumping bass.
Other features of the XBOOM Go include external multicolour mood lighting, Grab-N-Go and X-grip handles for portability and stability, Pro DJ Wheel for creative mixing and scratching. The XBOOM Go will be available in three variants; the PK3, PK5, and PK7.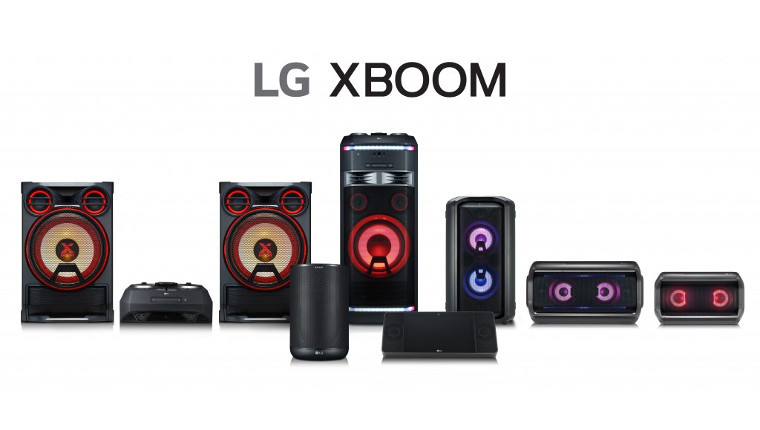 The LG XBOOM AI ThinQ speaker, on the other hand, will have features of the XBOOM Go and Google Assistant-enabled; allowing users control the speaker via voice commands and function in similar fashion as the Google Home does.
The audio quality of the LG XBOOM AI ThinQ speaker is expected to blow users away as the device was made in conjunction with Meridian Audio, an English manufacturer of high-performance, high-fidelity audio and video components and systems. The XBOOM AI ThinQ will arrive in two variants, the WK7 and WK9.
The WK9 model of the XBOOM AI ThinQ will reportedly launch with an 8-inch display. With the display and Google Assistant on top, the WK9 XBOOM AI is expected to function the same way the Lenovo Smart Display works, but with better speakers.
Other feature of the speaker include water resistance and long battery life. No pricing details are available but it is expected that information regarding all models of both speakers are expected to be unveiled at the upcoming IFA 2018 event.