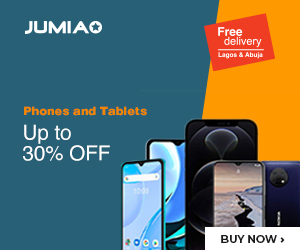 Lenovo has collaborated with Intel to launch the Lenovo Smart Meeting Room solution.
The innovation makes use of the ThinkCentre Tiny Desktop and Intel Unite technology and is expected to transform meeting rooms and the general perception of meetings.
Lenovo Smart Meeting Room Solution- pricing and availability
According to a statement released by Lenovo, Lenovo Smart Meeting Room Solution, or LSMRS, will change the way employees collaborate and provide a valuable boost to productivity.
The firm added that Intel Unite is currently available on ThinkCentre M900 Tiny and M93p Tiny starting at $619 (roughly 190,000 naira) and can be downloaded here.
The introduction of the ThinkCentre Tiny desktop with Intel vPro is especially brilliant as it makes meeting rooms smarter and neater.
The set-up allows devices to connect wirelessly to new or existing displays, projectors, or interactive whiteboards — no cables needed, whatsoever. It also enables meeting attendees to view and present up to four presentations at the same time, while also sharing and annotating content.
Meetings are the number one time waster at work, according to two separate studies. The studies point out that employees spend more than 22 hours per month in meetings, while almost 70% of workers claim meeting time is unproductive.
This is because setting up meetings and connecting to displays or projectors oftentimes are complex, and valuable time are wasted as a result. This causes frustration of personnel and naturally impacts overall engagement of participants at meetings.
However, with the introduction of  LSMRS, backed by the ThinkCentre Tiny with vPro and Intel Unite, meeting time setbacks are totally eliminated.  Hence, employees can now use the time saved to collaborate and bring their best ideas to the table.
Furthermore, the Lenovo Smart Meeting Room Solution allows up to four presentations to be shown on a meeting room display while content can also be annotated in real time.
With secure rotating PIN codes attendees can also access the meeting by simply inputting the meeting PIN code generated by Intel Unite into their device and also effortlessly distribute content among all attendees
Commenting, Ouyang Jun, vice president and general manager at Lenovo, Workstation & Smart Home/Computing Business Unit said:
"We are committed to constantly enhancing employee productivity. The Lenovo Smart Meeting Room Solution will bring employee collaboration to a new level".