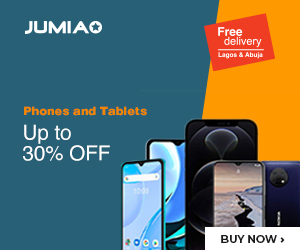 One of the largest chip makers in the world, Intel, has announced an initiative by which it aims to put computers in the hands of more Nigerians.
According to the firm, the initiative would provide accessible and affordable ICT solutions to Nigerians and also to drive computer adoption among young Nigerians.
The firm has partnered tech firms Asus, Dell, Lenovo, Techno, HP, Zinox, Microsoft, RLG Airtel, and Diamond bank to launch the initiative.
Intel's Regional Director for the Middle East, Turkey and Africa (META), Cigdem Ertem, said the initiative will launch programs aimed at equipping youths with the right skill sets.
"At Intel, we are committed to enriching lives through technology but most importantly empowerment through programs that are aimed at equipping people with the right technology skills sets. The joint PC adoption initiative is one of the ways we will urge consumers to pursue their passions and creativity using the latest PC devices powered by Intel® processor," he said.
Intel is yet to release details on how this "accessible and affordable computer and internet" initiative would be executed in Nigeria.
The firm didn't say how it would decide on what people to reach and teach. It also did not say the part its partners will play in the initiative.
What's certain however, is that the initiative would run for over one-year and would leverage the diverse capabilities of all the partners.
With a bank and a telecoms firm in the mix with several PC makers, one can easily assume the initiative may be a "soft loan for laptop" program, but one can't be totally sure.
Although PCs are getting ubiquitous in Nigeria, many young Nigerians don't have a computer due to the pocket size of their family.
An entry-level new 14 inch laptop starts from 50,000 naira while a used one goes for around 30,000 to 40,000 naira, depending on its specs.