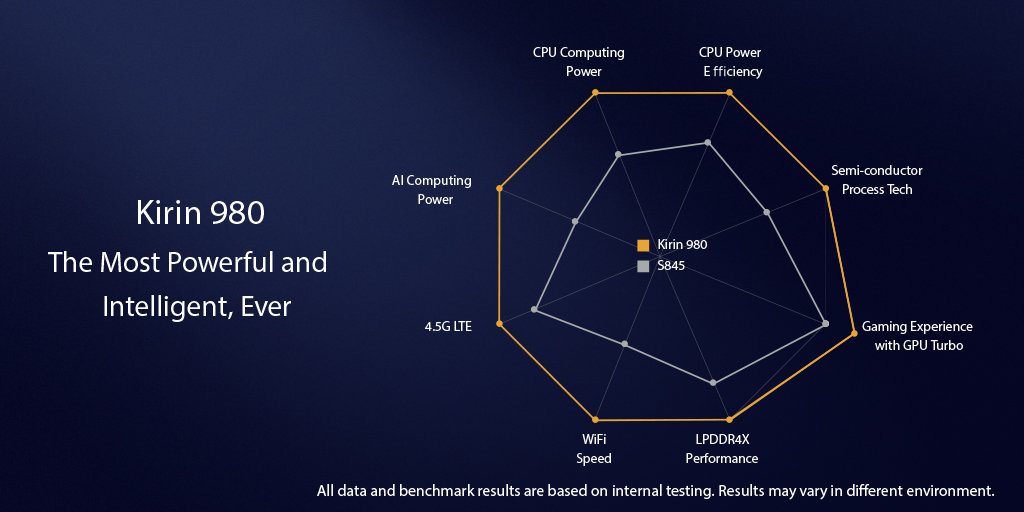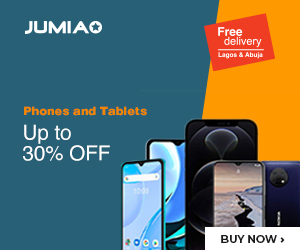 At the ongoing IFA 2018 trade show in Berlin, Germany, Huawei unveiled its newest chipset, the Kirin 980. This chipset comes as an upgrade of the Hisilicon Kirin 970 that was released last year and had longer battery life and better Artificial Intelligence (AI) processing as its core offerings.
The Kirin 980 comes with a total of 8 cores arranged in a tri-cluster fashion (i.e 2+2+4). The single unit quad-cores are Cortex-A55 cores with a clock speed of 1.8GHz and are tasked with handling simple everyday phone operations.
The splitted cores, on the other hand, are high-performing Cortex A-76 cores. One set clocks 2.2GHz and is in charge of high-demanding long-term operations, while the other peaks at 2.6GHz and handles high-demanding short-term tasks. According to Huawei, task distribution among the cores is done smoothly by a flex-scheduling system.
The new Kirin 980 has a total of 6.9 billion transistors and will be produced in mass by Taiwan Semiconductor Manufacturing Company. Interestingly, the Kirin 980 booked quite a number of spots in the 'World of Firsts'. The Kirin 980 is the: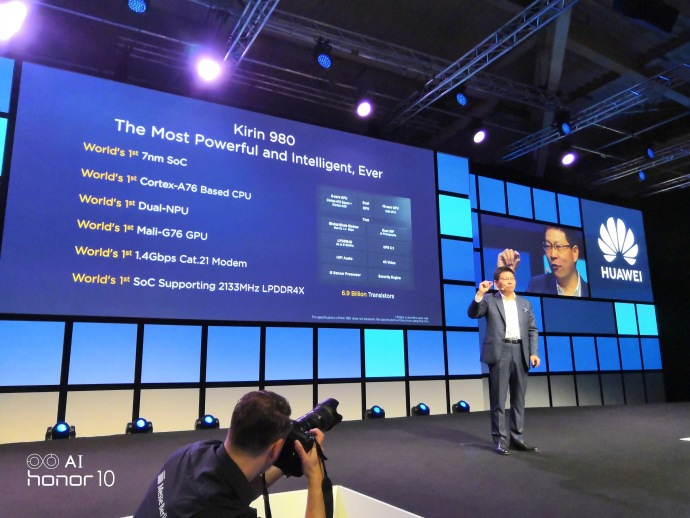 First 7nm processor in the world
First chipset with Cortex-A76 CPU
First chipset with a dual-NPU
First chipset with the Mali-G76 GPU
First chipset with 1.4Gbps Cat. 21 LTE modem
First chipset to come with 2133MHz LPDDR4X support.
The introduction of dual NPU on the Kirin 980 will see the new chipset 120% faster than the NPU used on its predecessor, Kirin 970. The Mali G76 MP10 GPU will also bring a 48% increase in processor performance and 178% increase in terms of power management. In the case when more graphics power is required by a device, the Kirin 980's 'Clock-boosting technology' special boost mode take acts like a graphics supplement.
On paper, the new Kirin 980 is arguably the best chipset in the world. However, that conclusion remains subjective till we get to test it first hand (and comparatively) on a device with other rival chipset. The chipset is expected to debut on the Huawei Mate 20 and Huawei Mate 20 Pro.