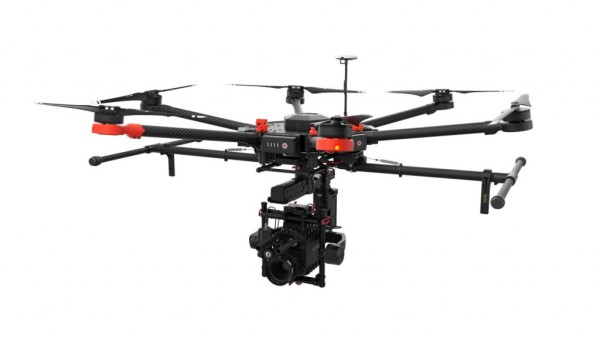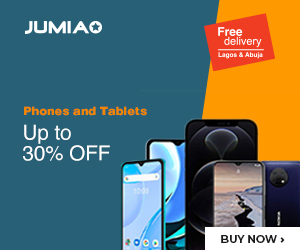 DJI recently launched its most high-powered drone to date. Christened DJI M600, the latest drone is the flagship device of the Chinese technology manufacturer.
The latest M600 has specifically been designed for professional aerial photographers, photography enthusiasts, film producers, and amateurs. In addition, the image capturing drone can also be employed for industrial applications.
The highlight of the drone is its Payload feature. DJI has claimed that the latest M600 can haul a 6KG Payload for around 16 minutes and a 5.5KG snapper for 18 minutes.
This feature will come in handy for the film producers if they have to shoot with their own huge professional standard cameras.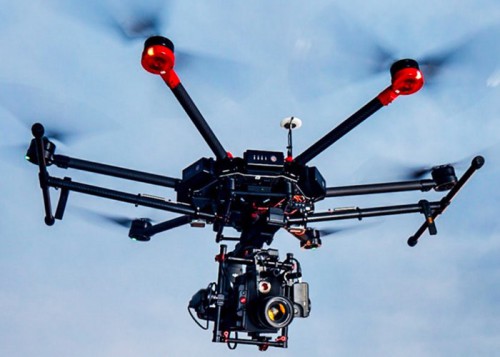 DJI M600 comes with an A3 flight controller.  The A3 controller is a GPS-equipped device which can calculate various specifications required for flying with different payloads.
It can precisely readjust and can also be updated to A3 Pro mechanism, which flaunts progressive diagnostics algorithms.
DJI M600 is also compatible with Zenmuse gimbals including the Zenmuse X series snappers and Z15 range.
According to Paul Pan, Senior Product Manager of DJI proudly praised the latest M600 drone.
"The M600 is the most –powerful and easiest-to-use professional platform DJI has ever produced. We've pre-programmed all M600 platform data and information into the A3 flight controller, remote and transmission system to minimize setup and get you flying as quickly as possible."
In addition, the new DJI M600 also features a latest video downlink module called the Lightbridge 2. The module which is capable of streaming 1080p content at 60fps and can continually remain connected up to as far as 3 miles.
DJI M600 comes in two battery choices and it can reach as high as 2.5km. The price for the device begins at $4,599 (about 920,000 Naira) which is approximately Rs. 3,06,052. The specifications and features of M600 promise a superior photography experience.