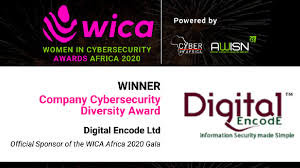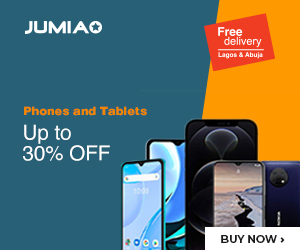 Recently, One of Africa's leading integration and consulting company, Digital Encode Limited, received the ''Cybersecurity Diversity Company of the Year'' Award.
The firm was given the award at the 2020 edition of the Women in Cybersecurity Awards Africa (WICA Africa).
Digital Encode was honoured with the award for its excellent role in promoting cybersecurity and teaching women about that aspect of ICT.
In case you didn't know, Digital Encode Specializes in the construction, maintenance, and security of business-critical networks, telecom spaces, and related Information Technology facilities.
Cephas Okoth, founder and editor of Cyber in Africa, did the honour of presenting the award to the prestigious firm. On presenting, Cephas said, ''The award is a means to appreciate Digital Encode as a company that values and integrates diversity in her security team.''
On receiving the award, Dr, Peter Adewale Obadare, Co-founder and Chief Operating Officer at Digital Encode expressed his gratitude to the organizers for acknowledging the firm's unending effort to help other companies attain their data protection feat.
Further, he stated that Digital Encode remains dedicated in her quest to promote the women in the cybersecurity space as 40% of the entire workforce comprises women who are professionals and competent.