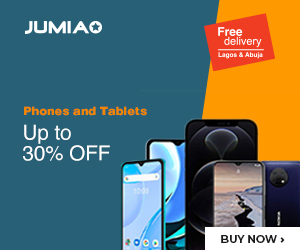 Multinational online car market platform, Cheki, has partnered with MTN, Africa's largest telecommunication company to introduce car tracking services in Nigeria, Africa's most populous country.
The service will be rolled out majorly to car dealers in the Northern part of the country, especially Abuja, Kaduna and its environs.
The company announced the solution at its annual Abuja Dealers' Forum 2015 which was targeted at tackling automobile security issues in Nigeria.
Mr. Ayoola Ajagbe, the SME Account Partner of Enterprise Solution for MTN Nigeria, assured that the machine–to –machine tracking service, which entails the use of a high-tech device, ensures that customers have full control of their vehicles at all times.
He explained that the device comes with state of the art technology which allows users to set and regulate speed limits of their cars.
He said the device can trace the locations of users' vehicles and shut them down on request if stolen- all from the comfort of the phone.
Hence the days of stolen or lost vehicles are over with the introduction of the devices, which, according to Mr. Ajagbe, played a major role in assisting security operatives in apprehending vehicle thieves.
He also mentioned that the devices have recorded a 98 per cent success rate in assisting customers with vehicle recoveries.
The MTN official affirmed that the machine has been well scrutinized and that it has been approved by the National Communications Commission (NCC).
General Manager of Cheki Nigeria, Mrs. Tomi Hodonu, expressed delight at the security solutions being offered to Nigerians.
"Cheki Nigeria is indeed very proud to be working with a highly respected brand like MTN, especially regarding issues we are very passionate about as an organization,"
she said.
She stated that the company gives the utmost attention to its customers and that it's ever ready to ensure that they are satisfied and can do business safely and securely.
Director General of the Nigeria Automotive Design and Development Council, Engr. Aminu Jalal, added that the federal government of Nigeria and the council have plans to increase the percentage of local content in the Nigeria Automobile Industry.
Cheki operates in over 9 African countries, acting as a one stop destination for leading car dealers, importers and private sellers post their cars for sale in Nigeria and other African countries.