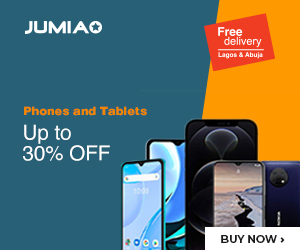 Blackview, a leading rugged phone brand has launched two new smartphones, the Blackview BL8800 and BL8800 Pro. To reward early birds, Blackview is launching the smartphones at an attractive $335 Off. The 5G phones feature Thermal and Night Vision, an impressive 8380 mAh battery, 8GB RAM, and 128GB built-in storage. See Offers.
Both smartphones offer a rugged build with IP68 and IP69K ratings to withstand exposure to dirt, dust, water, and extreme temperatures. Blackview BL8800 and BL8800 Pro can survive up to 30 minutes in up to 1.5 meters of water.
They also come with military grade toughness with MIL-STD-810H certification. Both can withstand drops from a height of up to 1.5 meters.
This rugged design makes the Blackview BL8800 series great for an active lifestyle or working in tough environments. The series is also equipped with glove-on working technology, which makes it easier to use your phone when you are wearing gloves in workplaces, in sports, or on winter days.
Thermal Vision, Night Vision, Underwater Camera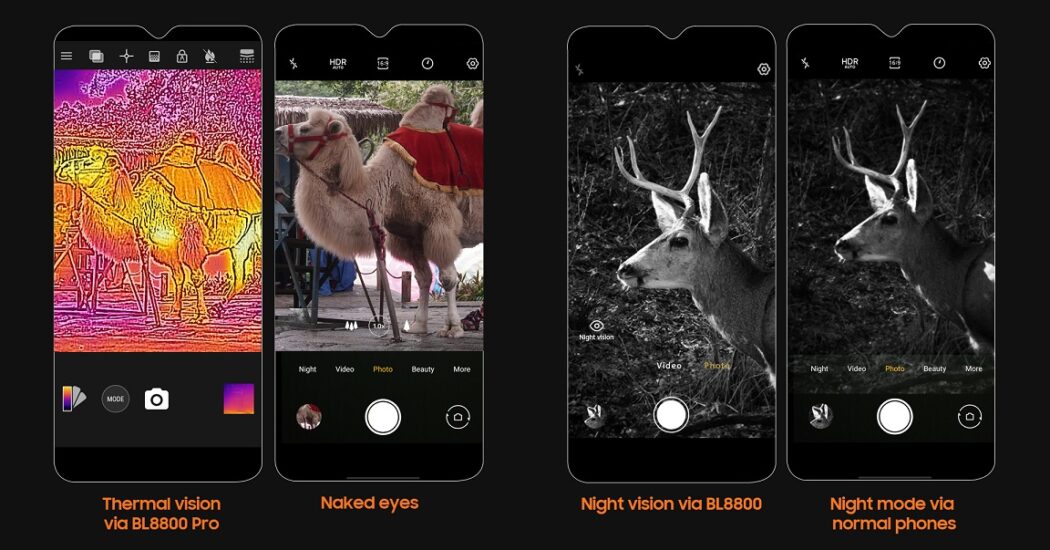 Both smartphones offer Night Vision, thanks to improvements in the low-light photography capability. You can actually take photos and record videos in complete darkness and the phone will still come-up with clear images and videos.
Thermal Vision is only available in the more premium Blackview BL8800 Pro. The thermal vision capability is available whether it is day or night. The android phone can sense heat through out the day for 24 hours thermal imaging.
Underwater camera mode is another impressive feature of the BL8800 series. Like the name suggests, this features enables you shoot in water. More popular camera features like HDR, Ultra-wide are all included in the BL8800 series.
8380 mAh Battery
While most smartphones in their range offer 5000 mAh battery, the Blackview BL8800 series offers an impressive 8380 mAh battery. This ensures great battery stamina and a long battery life that can last depending on how you use it.
The 33W fast charge can fully refill the giant battery in just 1.5 hours. This means you are up and loaded in no time. You also get reverse charging, which means that both smartphones are essentially power banks.
The Hardware and Software
The Blackview BL8800 series is powered by a MediaTek Dimensity 700 5G chipset, coupled with 8GB of LPDDR4X RAM and 128GB of UFS2.1 ROM, which enhances literally everything you do — faster uploads, downloads, streaming, gaming.
Most of all, it delivers peace of mind for the user in the 5G-prevailing times. And it runs our brand-new Doke OS 3.0, based on Android 11 — it's smarter, swifter, and more intuitive. With exquisite and concise icons, comfortable visual effects, simple interactions, and more efficient operation, everything is fast, smooth, and efficient.
Difference between BL8800 and BL8800 Pro
The only difference between BL8800 and BL8800 Pro is the rear camera. BL8800 Pro features a FLIR® Lepton® thermal imaging camera and a 50MP ultra-clear camera; BL8800 features a night vision camera, a 50MP ultra-clear camera and a 117° ultra-wide camera. Check more camera features through the sheet below.
| | | |
| --- | --- | --- |
| BL8800 | Camera features | BL8800 Pro |
| × | Thermal vision | √ |
| √ | Night vision | × |
| √ | 50MP main camera | √ |
| √ | 16MP front camera | √ |
| √ | Underwater mode | √ |
| √ | 117° ultra-wide | × |
| √ | HDR 2.0 | √ |
| √ | Night mode 2.0 | √ |
| √ | PortraitColor | √ |
| √ | PortraitColor | √ |
| √ | 2k 30fps video | √ |
Blackview BL8800, BL8800 Pro Price and Availability
Blackview BL8800 and BL8800 Pro price starts at $499.99 and $699.99 respectively. However, from now to Midnight (PT) May 27, 2022, you can buy both smartphones at 50% off exclusive on AliExpress. During this early bird offer, the BL8800 starts at US $249.99 ( US $499.99 ) while BL8800 Pro starts at US $334.99 ( US $669.99 ). It's worth noting that the offer is limited to 500 units.