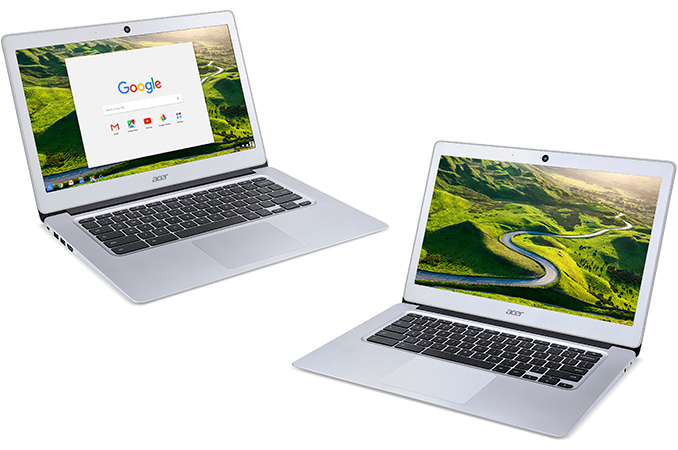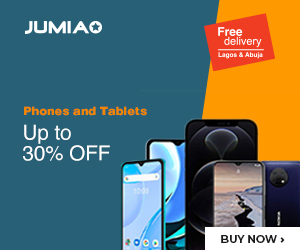 Acer has announced its Chromebook 14, which sports premium features and will be sold for at most $299 (that's about 60,000 Naira).
Acer traditionally positions its Chromebooks as solutions for students as well as customers on a budget, who need basic computing and do not want to invest a lot.
The company is also flexible with the Chromebook 14's features, giving users several choices in several areas of their interest.
The highlight of Acer's Chromebook is its battery which the company claims can power the device for 14 hours before it needs to be charged.
The Acer Chromebook 14 offers a 14 – inch display as opposed to the 11-inch screen most Chromebooks comes with.
The device will be available in two screen options- there's a full-HD (1920×1080 pixels) display and HD (1366×768 pixels) display, both surrounded by an all-metal chassis.
Acer says the model with a 1080p display can last for up to 12 hours whereas the other model will give up to 14 hours of action on a single charge.
Users can also pick between quad-core Intel Celeron processor and a dual-core 1.6GHz Intel Celeron N3060 processor for the Chromebook 14.
Other features include a choice between 2GB and 4GB of LPDDR3 SDRAM, 16GB or 32GB of eMMC storage, and dual-band 802.11ac Wi-Fi, two USB 3.1 Type-A ports, one HDMI out, and an HD (1280×720 pixels) webcam. The Acer Chromebook 14 runs Chrome OS out of the box.
Speaking about the launch, Jerry Kao, president of Acer Notebook Business Group, commended the device's battery power.
"With its industry-leading battery life of up to 14 hours, the Acer Chromebook 14 is an important new product in Acer's award-winning Chromebook line,"
he said.
"Customers have a wide range of needs for battery life, size, performance and features, and our line of Acer Chromebooks is expanding to make sure customers get exactly what they want. The Chromebook 14 is an excellent choice for customers who want a stylish, large-screen Chromebook with long battery life at an attractive price,"
he added.
Acer is yet to say when the Chromebook 14 will start shipping. However it clarified that the "premier" model featuring 32GB of storage, 4GB of RAM, full-HD display, and dual-core processor will cost $300.