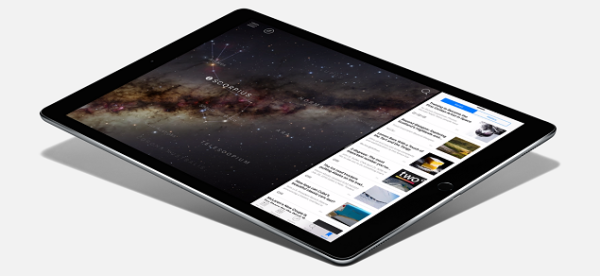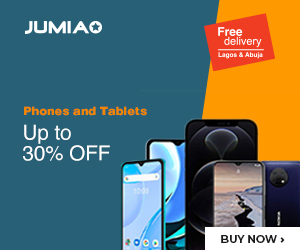 Apple's forthcoming 9.7-inch iPad Pro will feature a major difference from its 12.9-inch counterpart. 9To5Mac has reported that the sources having access to the in-house prototypes of the 9.7" iPad Pro have asserted that the tablet will feature a 12MP back snapper.
The 12MP rear sensor is said to be the same as the one sported by the iPhone 6s and iPhone 6s Plus. Notably, the current 12.9" iPad Pro packs in an 8MP back camera.
Since the forthcoming variant of the iPad Pro is way smaller than the 12.9" version, the new version appears to be better suited for video shooting and photography.
In addition, the latest speculations also suggest that the current smaller iPad Pro may even be able to support 4K video recording.
It might be that Apple is trying to perfect the image capturing and video recording features of its new slate. Thus, we might even see this aspect being prominently featured by the company in its campaign for the device.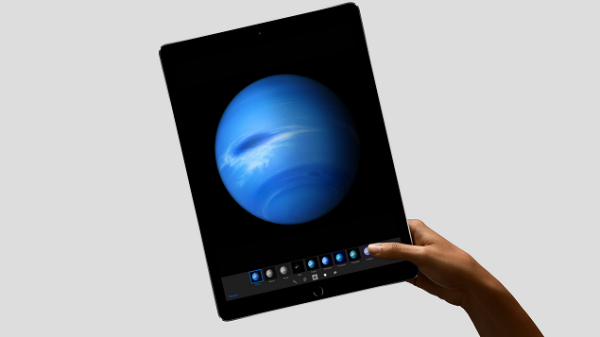 At present, it is being purported that the latest 9.7" iPad Pro will feature quite a similar functionality as the 12.9" variant, which apparently implies that it will pack in the same sort of smart connector, making it adaptable to the latest smaller variant of the Smart keyboard.
In addition, some rumors also imply that Apple might launch the latest model of its Apple Pencil along with 9.7-inch iPad Pro.
However, the new Apple Pencil will most likely only feature a distinct color option instead of any significant modifications in its functionality.
It has also been suggested earlier that the 9.7" iPad Pro will be powered by A9X processor and an enhanced brighter display with anti-glare features. Thus far, there have no reports to deny these leaks.
Apple 9.7-inch iPad Pro is rumored to be unveiled during the company's forthcoming event which is to be held on 21st of March.